Last Sunday, on May 31, the artist Christo has passed away at the age of 84 in New York. Together with his wife Jeanne-Claude (1935 - 2009), he became known all over the world because of their monumental projects like 'Wrapped Reichstag', 'Surrounded Islands Miami', 'The Mastaba', 'Floating Piers', 'The Gates' en 'Pont Neuf Wrapped'.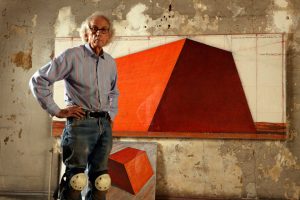 With their extraordinary projects,Christo and Jeanne-Claude all over the world brought people together to share an unforgettable experience. They have always made it clear that their not-yet realised projects should also be continued even after their death. That is why 'l'Arc de Triomphe, Wrapped' will be continued next year as planned: from September 18 - October 3, 2021.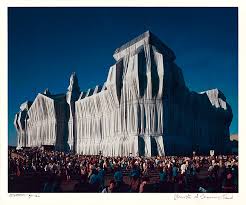 Wrapped Reichstag, foto door Wolfgang Volz

In our gallery and kunstuitleen at the Rechtstraat 50 in Maastricht, we are currently showcasing an extensive overview of Christo's handsigned prints. Please visit our website for a preview.